I had this idea for a shoot and dress in 2008 and every time something got in the way, be it our four agenda's, or stuff going really wrong on my end ,like moving out of Geldrop, my mom in the hospital or getting sick myself.

But here's a teaser of the shoot with model Amarantha La Blanche (you will remember this model from my fashionshow!), Photographer: ME-CHIEL and MUA Stephy Starlight and yours truly!

See under the cut for not so worksafe pictures!!!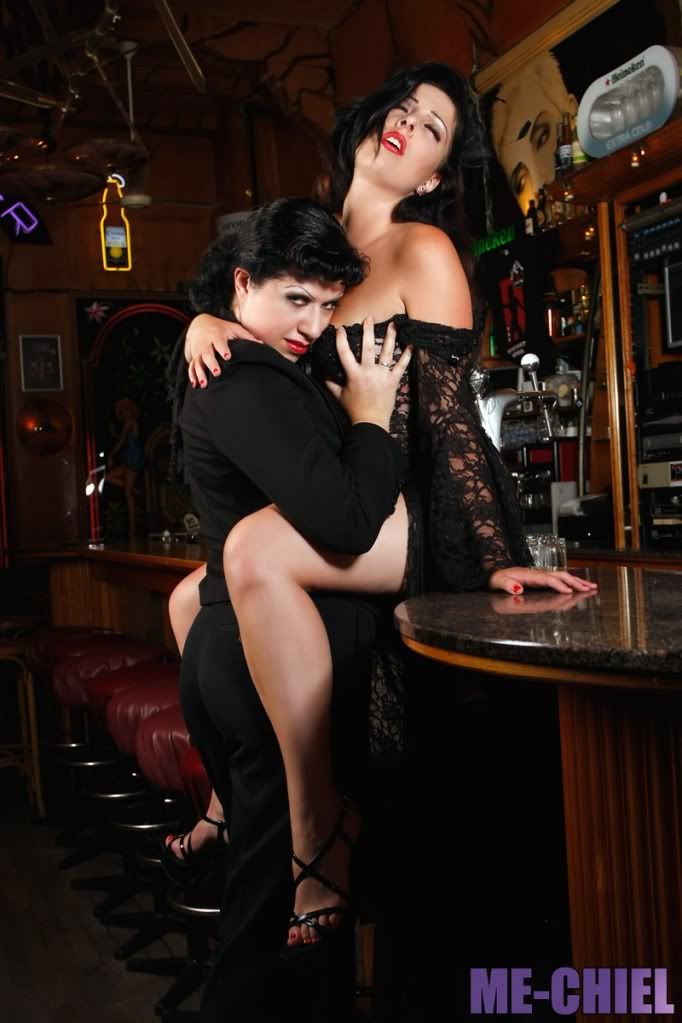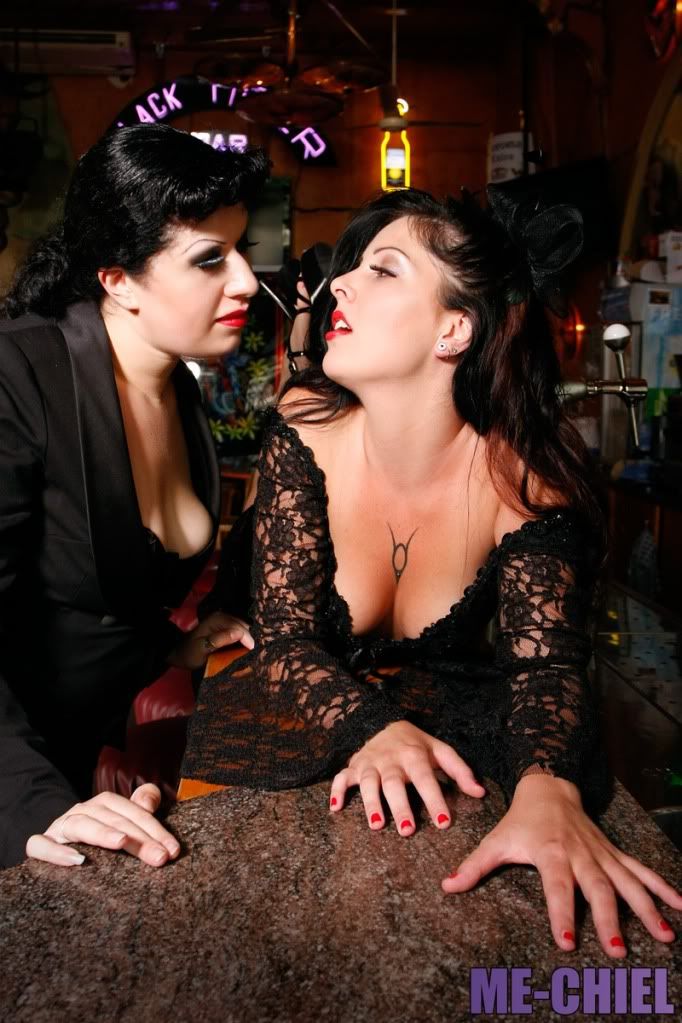 Altough you cannot see too clearly on these pictures, I made black pasties with flockprinted fabric and black gems for Amarantha and also bought a thong and coverd this in black gems as well.(have a picture of these, will post them after Mark finally cleaned these up)
I also made a black lace offshoulder dress with bellsleeves and a slit in the middle of the skirt, very sexy!
The neckline is laced and coverd with trimming and more black gems!

The bar, the Black Tiger, is in the Red Light District and owned by a friend of my dad, very kind of him to open up the bar early for us to shoot.

The shoots theme as you may have guessed is Dandy&Femme Fatale!
The ladies smoking is store purchased.

More pictures to come!